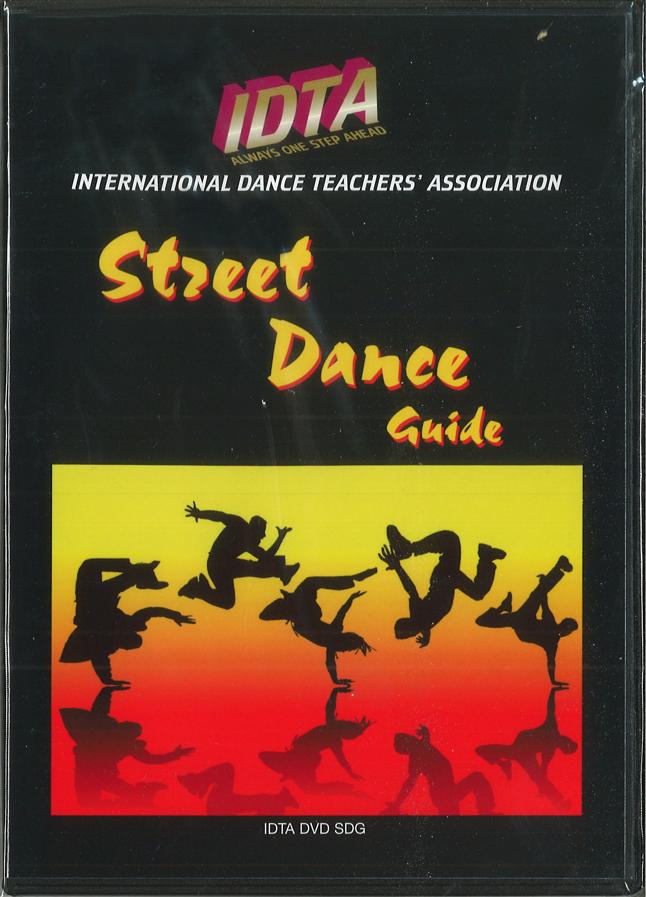 Street Dance Guide DVD. This includes demonstration routine, street posture with attitude, definitions, steps, movements and actions. Head, arm, hand, body and gesture movements. To be used in conjunction with the book "Street Dance Guide" Code P239.

During recent years, Street Dance has become more and more popular, justifiably; it is still placed under the umbrella of Freestyle Dance where modern dance trends are being performed to the latest music.

Despite the many different Street Dance styles around all with specialised moves, there are some more popular styles that are used as a basic and grounding foundation to choreography in this current day, namely: Old Skool and New Skool Hip Hop, although a specialist may offer separate classes in these disciplines alongside other current and popular Street Styles.

In order to produce a less complex and practical 'syllabus' the IDTA Freestyle Committee has decided to concentrate on the more common styles and dance elements used. The teacher then has the freedom to mix any of the work available in this 'Street Dance Guide' and to combine it with the work already available and easily adaptable to Street style, in 'Freestyle Dance' the technique book by Anna Jones.

The IDTA Freestle Committee are proud to present this project and feel that this new syllabus will assist all teachers in this continuously developing and exciting style of dance.