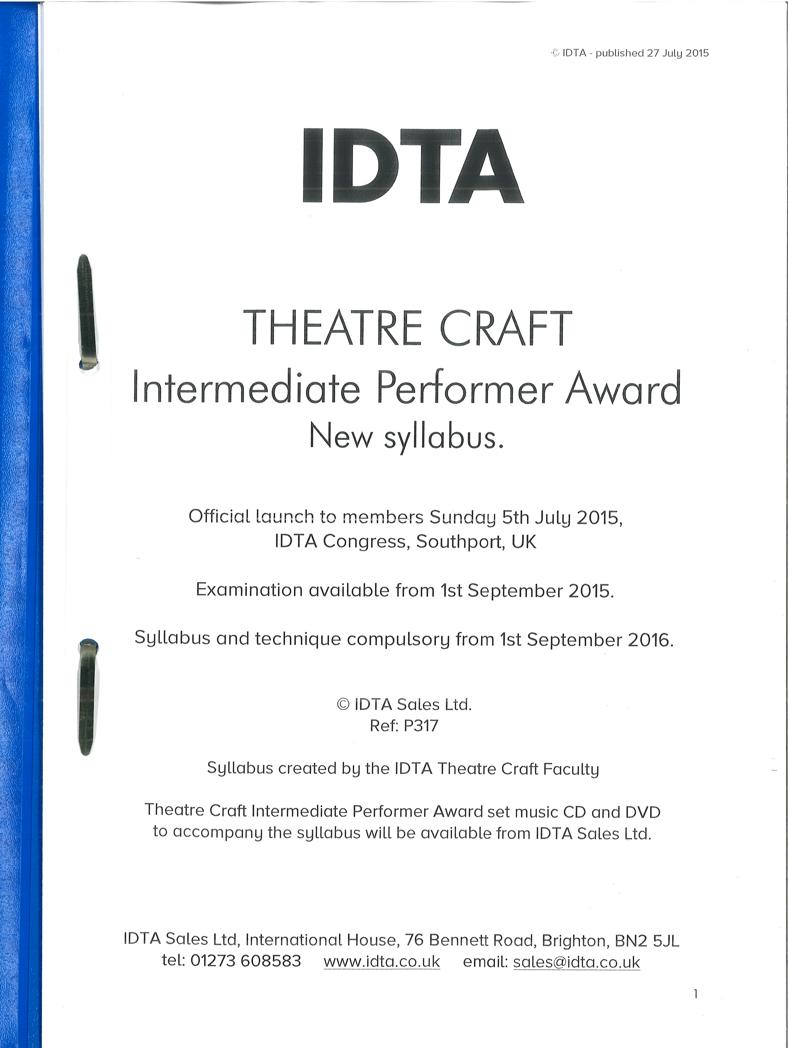 Theatre Craft Intermediate Performer Award - New Syllabus 2015

Examinations available from 1st September 2015. Compulsory from 1st September 2016.

Syllabus created by the IDTA Theatre Craft Faculty.

A CD (TCDTC8) and a DVD (DVDTC3) to be used in conjunction with these notes are also available for purchase from this webshop.