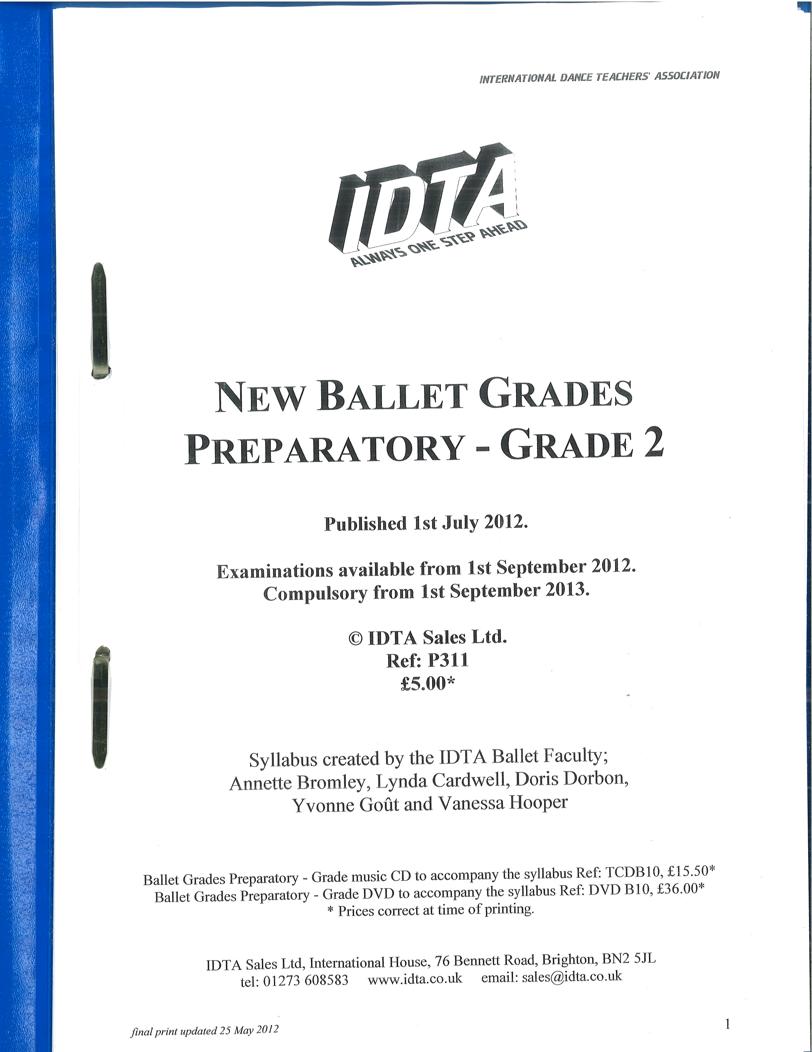 The new Ballet Grades Preparatory - Grade 2 Examination Syllabus notes.

Examinations available from 1st September 2012. Compulsory from 1st September 2013.

Syllabus created by the IDTA Ballet Faculty.

A CD (TCDB10) and a DVD (DVDB10) to be used in conjunction with these notes are also available for purchase from this webshop.