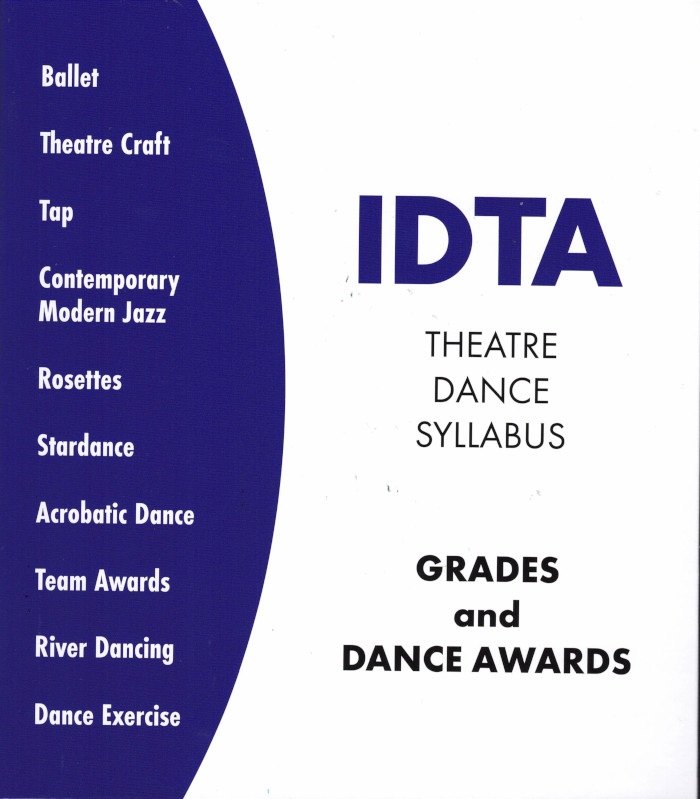 NEW Ringbinder Edition of the IDTA Theatre Dance Syllabus 2016 Grades and Medals plus Freestyle Branch Professional Syllabus. Each page individually laminated and detachable for ease of use.

Includes Ballet, Tap, Theatre Craft, Modern Jazz, Rosettes, Stardance, Gymnastic Dance, Rhythmic Gymnastics, Team Awards, Freestyle / Street, Rock 'n' Roll, Line Dancing, Belly Dancing, Cheerleading, River Dancing and Dance Exercise.

2016 edition includes updates to the previous 2013 edition and the freestyle branch professional syllabus.