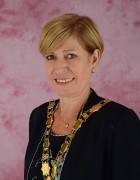 Lynda
King
Director 2022-2023
Fellow and Ballroom Branch Examiner
Lynda first entered a dance school at the age of ten and attended various classes in ballroom and theatre subjects; eight years later she took her first IDTA Associate examination. In 1991 she became an Examiner in the Ballroom Branch, giving her the opportunity to travel around the UK and overseas.
She first lectured at Congress in 1996 and has since lectured at many Area meetings. Throughout these engagements she has enjoyed meeting other dance teachers who are also working to promote dance to the general public. She has also enjoyed working, as co-author with Lyndon Wainwright, on various commercial projects including the most successful Let's Dance published by Harper Collins in 2005. Lynda's own book Let's Rock 'n' Roll was first published in 2006; this technique is used for professional examinations. Further technical publications for IDTA have since followed, including Street Dance Guide, IDTA's first syllabus and printed publication.
She bought her dance school in 1987 and ran a very successful and busy medallist school in Essex, for more than 26 years, teaching children from the age of three through to adults of all ages and abilities. Still backed by a brilliant team of assistants, she always gets great satisfaction from teaching anyone to dance. Lynda, currently serving as a member of both the Freestyle Faculty and the Latin Faculty, enjoys the work that involves a strong commitment to the Association and its members. The opportunity to develop this involvement further came in 2005 when she was first elected to the Board of Directors.