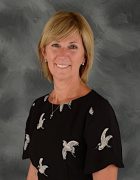 Joanne
Kirkland
Director 2022-2023
Fellow and Theatre Branch Examiner
Jo started dancing age 4, showing great aptitude for dance and progressing successfully through all her grades. During this period she also competed in high level competitions, achieving the status of British Ballet Champion in 1976. Jo went on to perform professionally in both theatre and television.
Starting her own very successful dance school 32 years ago, she decided that her ultimate goal was to become an IDTA examiner and adjudicator. After professional coaching she was successful in becoming a Fellow in all 4 Theatre Genres and Freestyle, adding Street, Cheer, Dance exercise and Gymnastic Diplomas to her portfolio as well.
In 2002 Jo became an IDTA examiner, a role she has cherished for the last 15 years. She now examines at professional level and has had the opportunity to promote IDTA within the UK and also across the world. Over the last year she was honored to attend Australia, New Zealand and China promoting the IDTA.
Having been educated and mentored by the best, she believes she has a broad understanding of how young professionals feel pushing themselves to succeed in our industry. The development of IDTA Ballroom and Theatre worldwide is now one of Jo's keen interests.
Looking to the future and always listening to the members, she believes she has ideas, background and capability to provide security for the members professional and business careers in the years to come. Jo feels she is now in the position to dedicate herself to IDTA and its members worldwide.