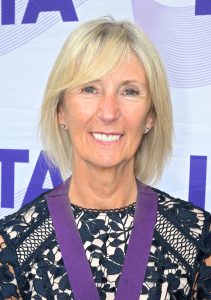 Joanne
Kirkland
President Elect 2023-2024
Fellow and Theatre Branch Examiner
Jo began her dance journey by competing very successfully in high level competitions, culminating in becoming British Ballet Champion in 1976. She then went on to perform professionally in the theatre and on television.
In 1985 she opened her own dance school, continuing her professional development over the following years, became a fellow in the 4 core Theatre genres. Following being principal of her, successful dance school she now devotes her time encouraging and training teachers to further their professional development.
In 2002 Jo become an IDTA Examiner, over the following years was honored to be given the opportunity to lecture, examine and promote IDTA in Europe, China, Australia and New Zealand. In 2017 she was elected on to the Ballet Faculty and in the same eventful and momentous year, became a member of the Board of Directors both these positions she holds dear to her heart.
The development of IDTA Ballroom and Theatre worldwide is Jo's passion and she would love to serve the Association as a Director once again. She feels she does her utmost to listen to the member's voices and believes she has ideas, background and capability to provide development and security for the IDTA and its members in the future.