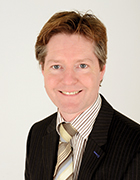 David
Cooke
IT Consultant
Business Systems Development and Advice
David has a long association with IDTA. All the bespoke software that Head Office use has been designed and programmed by David, playing an essential part in the efficiency and effectiveness that IDTA Head Office is renowned for.
David keeps astride of the continually advancing world of information technology and advises IDTA on adopting the best technology where appropriate and cost effective. 
Outside work, David is a keen caver and potholer, exploring the subterranean world. Amazingly, more people have been to the Moon than many of the stunningly beautiful places he has visited.